Back in my university days, I found a program for the Macintosh called Mac-a-Mug Pro.
This software was intended to be used to generate facial composites, but my friends and I used it to make faces of our Dungeons & Dragons characters.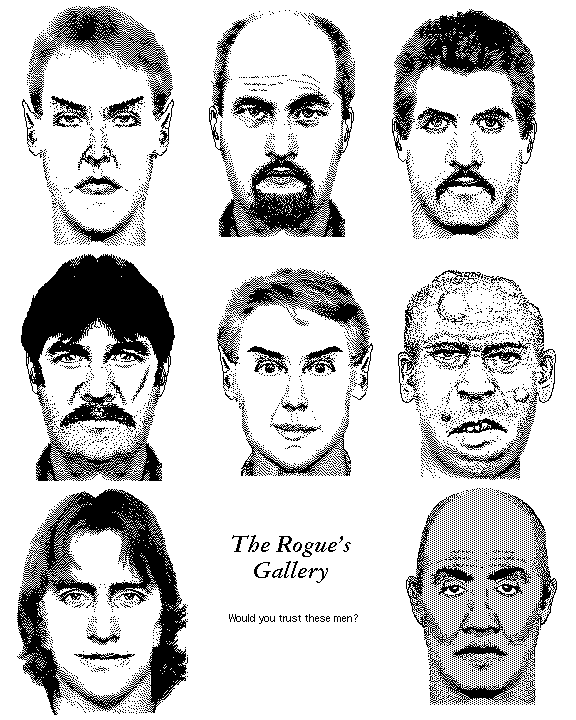 We touched up the Mac-a-Mug output in MacPaint a bit.
(I was looking through some archived files today, and ran across this.)